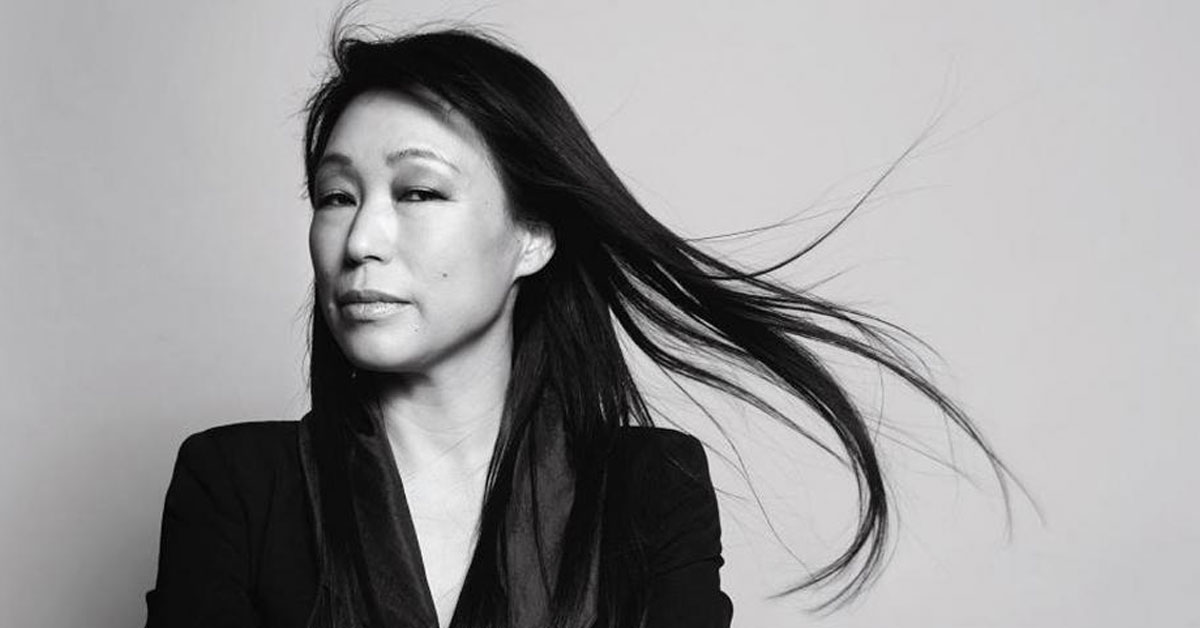 Unsuk Chin awarded the Léonie Sonning Music Prize 2021
The composer Unsuk Chin received the Léonie Sonning Music Prize 2021 at a concert on June 5, 2021 at the DR Concert Hall
"With a music rich in shimmering light effects and endless color play, Unsuk Chin is a composer who cultivates the boundless. Born in South Korea and living in Berlin, Unsuk Chin today composes a music that has deviated from traditions and is instead based on dreams and a great curiosity to create entirely new sound worlds, "explained Esben Tange, chairman of the Léonie Sonning Music Fund, on the choice of Unsuk Chin as the recipient of the award.
As a composer, Unsuk Chin has received numerous prestigious awards, and her works are performed throughout the world. In this connection, she has worked with conductors such as Simon Rattle, Kent Nagano and Leif Segerstam and her music has been performed by orchestras such as the Berlin Philharmonic, the BBC Symphony Orchestra and the Chicago Symphony Orchestra. In the 2019/20 season, Unsuk Chin is a Composer in Residence at the Elbphilharmonie in Hamburg, with fourteen works programmed. Unsuk Chin visited Copenhagen in 2018, where she was a Composer in Residence at the Pulsar festival at the Royal Danish Music Conservatory.
On the announcement of receiving the Léonie Sonning Music Prize, Unsuk Chin said: "I am deeply humbled and grateful to be awarded the Léonie Sonning Music Prize 2021. It is an unexpected honour as well as a great challenge, all the more given my great admiration for the previous awardees, most of whom have served as personal heroes and role models during my musical life. I am enormously touched by the jury's accolade and feel a great affinity for the high artistic values represented by the Léonie Sonning Foundation. I look greatly forward towards reconnecting with your beautiful and highly artistic city, to working together with Fabio Luisi and the Danish National Symphony Orchestra, other excellent ensembles and musicians, as well as with the Royal Danish Academy of Music."
Unsuk Chin is the 17th composer who is awarded the Léonie Sonning Music Prize.
programme for the prize concert
subito con forza (2020)
Piano Concerto (1996-97)
Pause
Puzzles and Games from Alice in Wonderland (2017)
Soprano and orchestra
Siobhan Stagg (soprano), Francesco Piemontesi (piano)
Danish National Symphony Orchestra
Conductor: Fabio Luisi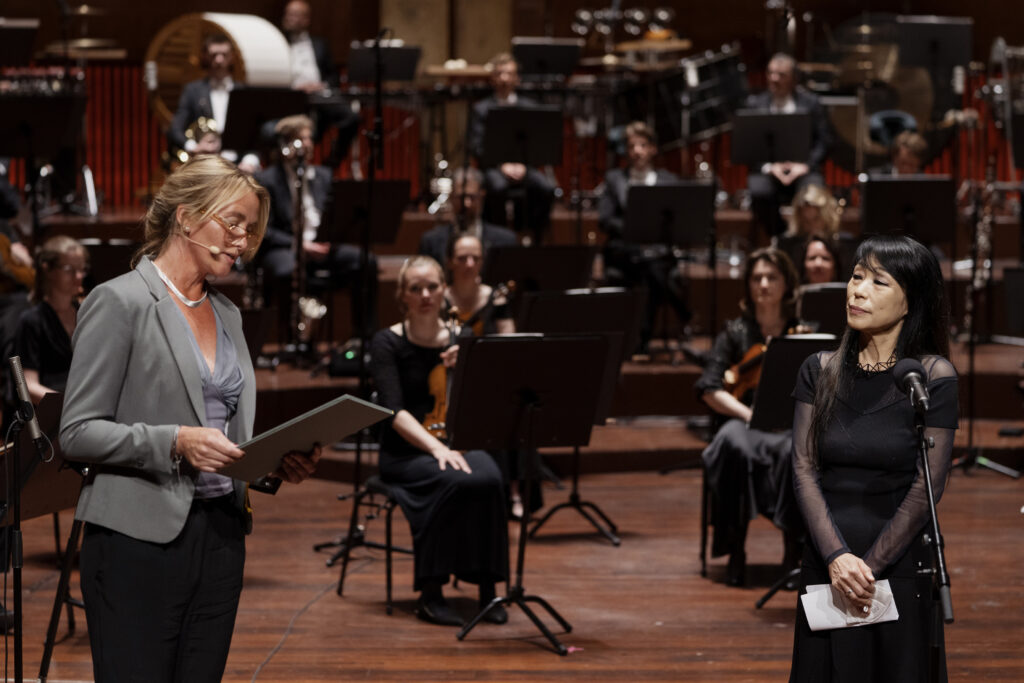 Katrine Ganer Skaug, who is the vice-chairman of the board of Léonie Sonnings Musikfonds gave a personal speech, which also included the official motivation:
Unsuk Chin is awarded the 2021 Léonie Sonning Music Prize of a million Danish kroner in recognition of her visionary work as a composer. With her entirely individual approach to music, she draws drama, humour and clarity from a complex world of sounds.
In her works, Unsuk Chin communicates a distinctive power that overwhelms us with curiosity, forces us to discover the unexpected and expands our musical universe." 
PROGRAMme FOR THE AWARD WEEK:
Sunday 30 May at 16.00-17.30
Royal Danish Academy of Music (RDAM), Studiescenen
Artist talk and workshop
Unsuk Chin, receiver of Léonie Sonning Music Prize 2021, in conversation with Søren Schauser
Piano Etudes – Ramez Mhaanna, piano.
Double Bind? – Djumash Poulsen, violin.
Monday 31 May at 19.30Royal Danish Academy of Music: Concert Hall
Chamber music by Unsuk Chin
Double Bind? (2007)
Piano Etudes (1995-2003)                                        
Gougalon (Scenes from a Street Theater) (2009/2011)                              
Djumash Poulsen (violin), Ramez Mhaanna (piano) & Sinfonietta, Royal Danish Academy of Music. Conductor: Jean Thorel
Tuesday 1 June at 20.00
Koncertkirken: String Quartet concert
Klang Festival
Unsuk Chin: ParaMetaString (1996) String Quartet and electronic
Ji-Sung Yang: melody, notes, five (2011/2017)
Pelle Gudmundsen-Holmgreen: String Quartet no. 4 (1967)
Pelle Gudmundsen-Holmgreen: String Quartet no. 9 "Last Ground" (2006)
Nordic String Quartet
Friday 4 June at 20.00
Royal Danish Library: Dronningesalen
Unsuk Chin Festive Concert. Klang Festival
Allegro ma non troppo (1994/1998)
Unsuk Chin: Xi (1998)
Unsuk Chin: Grafitti (2012-13)
Athelas Sinfonietta (Xi and Grafitti)
Esbjerg Ensemble (Allegro ma non troppo and Grafitti)
Saturday 5 June 2021 at 19.30
DR Koncerthuset: Léonie Sonning Music Prize Concert 2021
 subito con forza (2020)
Piano Concerto (1996-97)
Pause
Puzzles and Games from Alice in Wonderland (2017)
Soprano and orchestra
Siobhan Stagg (soprano), Francesco Piemontesi (piano)
Danish National Symphony Orchestra
Conductor: Fabio Luisi